Latest News
Today I presented my paper 'Tsibiti: the country blues and Texas blues fingerstyle rebetiko' at the
BFE-RMA Research Students' Conference 2020, which was held by the Open University, in Milton Keynes.
The conference is sponsored jointly by the British Forum for Ethnomusicology and the Royal Musical Association.
I've been selected, along with 2 other artists, Katerina Pipili and Giannis Bairaktaris,
to represent Greece in the European Union's Introspection Music Experience project.
I spent a wonderful week of training in the 4th International PhD Summer School
by Kaunas University of Technology (KTU) in Trakai, Lithuania.
Have a great month everyone! I just presented at the Southampton Music Analysis Conference ('SotonMAC 2019')
and at the "The Mediterranean: Migrant Sounds - Il Conference AVAMUS" international conferences.
I am accepted to present at the "The Mediterranean: Migrant Sounds - Il Conference AVAMUS"
international conference, in Valencia.
I am accepted to present at the Southampton Music Analysis Conference ('SotonMAC 2019')
that is hosted at the University of Southampton and organised by the Society for Music Analysis.
in.gr: "O Νάσος Πολυζωίδης είναι ένας ακούραστος μουσικός.
Ένα νέο παιδί που εργάζεται χρόνια πάνω στη μουσική, που τόσο αγαπάει,
και βρίσκει συνεχώς τρόπο να εμπλουτίζει τις γνώσεις του αλλά και
να βοηθάει νέα παιδιά να εισέλθουν στο μαγικό της κόσμο."
Διαβάστε όλο το άρθρο του in.gr εδώ.
My brand new series with songwriting tips, which will be released
every second and fourth Sunday of each and every month.
English subtitles are provided.

Παρακολουθώντας το 54ο Ετήσιο Συνέδριο του Royal Musical Association στο Bristol.

Η ραδιοφωνική παρουσίαση του δίσκου Love in Crisis
από το Νίκο Γκουτζιομήτρο στην ΕΡΤ Κοζάνης.

Ο δίσκος μου Love in Crisis θα παρουσιαστεί
ραδιοφωνικά τη Δευτέρα 26/03 από την ΕΡΤ Κοζάνης.
Συντονιστείτε στις 15:00 στο: webradio.ert.gr/kozani.
Και καλή ακρόαση!!
Στις 12 Ιανουαρίου 2018, ο δίσκος μου Love in Crisis ανακοινώθηκε
ως ένα από τα άλμπουμ της χρονιάς 2017 για τις Ροκ Συναναστροφές
και τον Πάνου Χρυσοστόμου, στο Δεύτερο Πρόγραμμα - 103,7 FM της ΕΡΤ.

Στις 3 Νοεμβρίου 2017, ο Πάνος Χρυσοστόμου φιλοξένησε το δίσκο μου Love in Crisis,
μαζί με μία τηλεφωνική συνέντευξη που μου πήρε για την εκπομπή του Ροκ Συναναστροφές
στο Δεύτερο Πρόγραμμα - 103,7 FM της ΕΡΤ.

Μεθαύριο ξεκινάμε τα μαθήματα σύγχρονης θεωρίας στο Music Studies στο Παλαιό Φάληρο!

We are live at The Zoo!

In a couple of weeks from now, I'm playing acoustic guitar and keys for Bound Affairs at the Zoo!

Get a physical copy of my album from these stores:

This summer a new collaboration with Music Studies Palaio Faliro is going to begin!
I will be teaching electric & acoustic guitar, ukulele and popular theory in a fully equipped music school!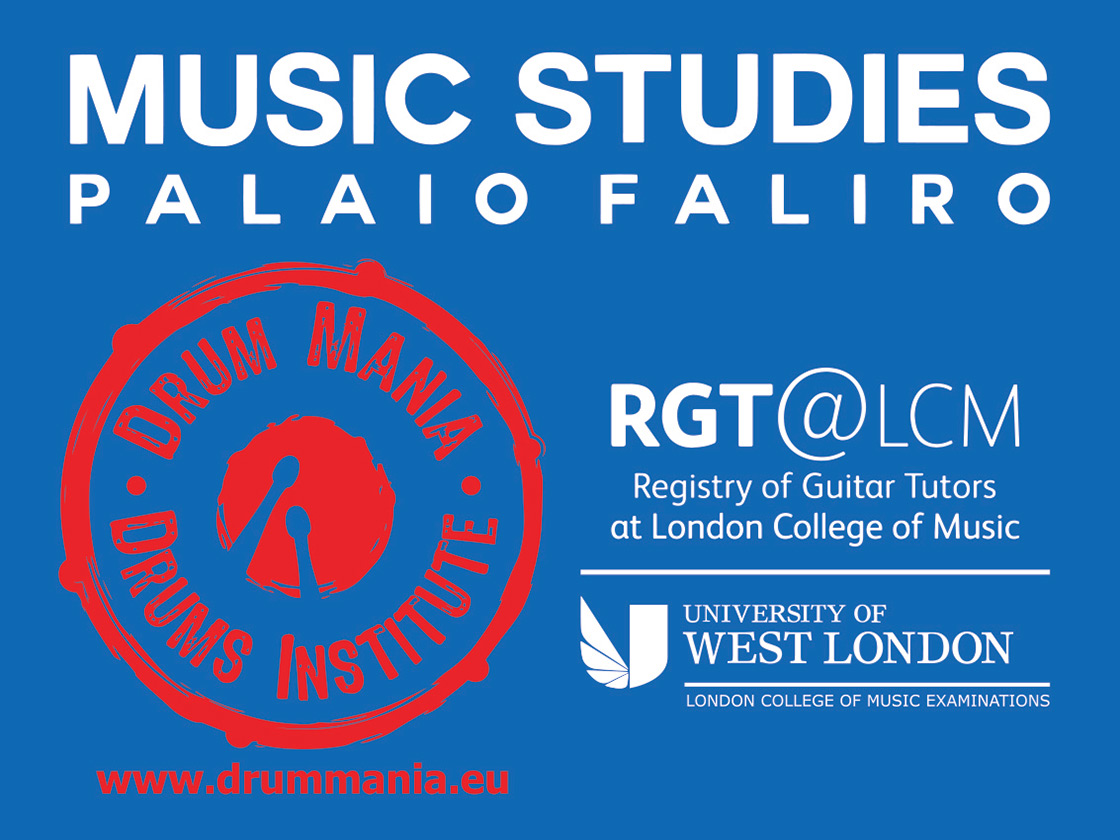 I am the new acoustic guitarist and keyboardist for Bound Affairs
and this is my first concert with them!

Love in Crisis is released as a physical product, in the form of a Compact Disc!
You can either get it directly from me, or you can purchase it from bandcamp - posting all around the world!

Love in Crisis is released on iTunes, bandcamp, Amazon, Google Play and Spotify!
The song Politicians is another tune of this album. Enjoy!


Midnight Will Last Forever from the upcoming album Love in Crisis!

Under the Endless Sky single is out now!
On YouTube and bandcamp for now, but there's more to come!
Written and produced by Nassos Conqueso.
Recorded and mixed by Dimitris Dimitriades at Zero Gravity Studios.
Musicians:
George Mitsotakis: Drums
Katerina Koti: Bass
Chris Zantioti: Guitars
Kleanthis Konstantinidis: Shaker
Nassos Conqueso: Vocals
Artwork designed by Corinna Michaelidou.
Cover photo by Mikri Eirini in Keramikos.
Many thanks to Davey Ray Moor, Max Milligan, Ioannis Sakketos
and all the musicians who contributed to the creation of this single.

Happy New Year everyone!
I am pleased to announce that my first single will be released next week!
STAY TUNED FOR MORE!
Songwriting lessons will also take place in Musicfor Music School in the centre of Athens!
The syllabus for new students is shaped in a way so they can learn all the necessary skills,
they will boost their creativity and will know their craft:

We are now offering a full Songwriting Course at Diesi Music School in Galatsi.

PS: Χρόνια πολλά Ειρήνη Scratcher!
A short video for my trip to Bath and Bath Spa University, where I attended
the Induction Event for my PhD in Music, a Professorial Lecture about Creative Computing
(learnt a lot of weird stuff about 'pataphysics) and my first official meeting with my
supervisors, Dr Amanda Bayley and Dr Matthew Spring.

This morning I received the results of my MMus Major Project, so I can finally know that
I have successfully completed my Master's Degree in Songwriting!
Can't wait to participate in the Graduation Ceremony that will take place in February in Bath!
Another quick video for the studio recordings of my upcoming first personal album!

Just a quick video for the preparation of the recordings of my upcoming first personal album!

Just a week after my interview, I receive an Offer of Admission... what a great day!
So, my PhD is starting in 1st October and all fees are covered by PhD Fee Waiver Studentship!

An unexpected e-mail calls me to visit Britain once again!
The good news are that I've been shortlisted for an interview!
So, back to Corsham to defend my proposal...

Sakké ConQuéso 2nd teaser is out... this is a fusion of Blues and Rebetiko

Sakké ConQuéso website is online in www.sakkeconqueso.com

Sakké ConQuéso 1st teaser is finally out:

Sakké ConQuéso facebook page is now up:

I was back to Corsham Court to attend some great lectures, as always,
and interact with a lot of new and very talented students.
I am very happy to be part of this great group and I can now see how much I've grown
and how many things I learnt the last couple of years!

My tutor and mentor for the last one and a half year, Davey Ray Moor.

Our project finally got a name: Sakké ConQuéso.
The recording sessions will also start very soon!
Meanwhile you can also follow us on twitter @SakkeConQueso

A new collaboration is starting today with my friend Ioannis Sakketos.
We are planning to write an album and then record it just by ourselves.
More news to be announced soon!!
One of the most emotional concerts of my life!
I couldn't be luckier; all the tickets were sold out for months,
but there were a couple of cancelations the very last day and I managed to get one of these for me!
Unbelievably good energy, great vibe, excellent musicians, amazing feel, perfect sound!

The last day of another set of great lectures by the cheerful Julianne Regan,
Nigel Clark (Dodgy), Cliff Jones, Paul Trynka, Jez Ashurst and, of course, Davey Ray Moor.

Last night was a jazz night. Thanks to a leaflet in Ronnie Scott's Jazz Club
I found out that Martin Taylor is doing a Solo Guitar Concert at artsdepot in London.
It was a very different performance, than the usual, as he was playing with his Peerless
archtop guitar directly plugged in the PA. He didn't use any effects at all, but instead he created
different layers of harmony and melody with his amazing technique.
Beautiful playing and great sense of humour as well.

Last night was a great night in London. We found tickets for the amazing Ian Shaw's concert
at Ronnie Schott's Jazz Club in Soho. The concert was great, Ian Shaw had great energy and was
very comminicative with the audience. His comedy skills are worth mentioning,
driving the audience to burst into laughter all the time.

Βρίσκομαι στην ευχάριστη θέση να ανακοινώσω τη συνεργασία μου με 2 εκπαιδευτικά κέντρα του LCM - RGT,
το Παράρτημα Βριλησσίων του Εθνικού Ωδείου, καθώς και το Μουσικό Εργαστήριο Δίεση στο Γαλάτσι.

Tomorrow morning I'm leaving Athens to Beijing, China, in order to participate in a couple of Global Academy of Liberal Arts (GALA) Conferences and some lectures in Communication University of China.
Most lectures are related to New Media & Communication, but there will be more.
I will be back in Athens in the 19th of July. Cheers!
The new demo for my song "Under the Endless Sky"

An introduction would be unnecessary ...

Giving Kurt Rosenwinkel and his Quartet a lift to the airport. Kurt and Aaron in the picture.

Featuring the Burger Project, Elektronik Meditation, Lia Hide, Irene Ketikidi.

Giving Jonathan Kreisberg and his Quartet a lift to the airport, after the amazing concert at gazARTE.
Jonathan and Colin in the picture.

Back to Corsham Court to attend some great lectures by Prof Joe Bennett, Dr Emma Hooper,
Jez Ashurst, Lucy Ray, Simon Drake and, of course, Davey Ray Moor.

Visited the 2014 RGT Conference in London.
Watched some incredible seminars by genius guitarists Max Milligan and Vic Hyland.

Just started my Master's Degree in Songwriting at Bath Spa University.
A full week of lectures by great songwriters and other musicians.

New website
I am happy to announce that my new website is launched! Feel free to take a look around!